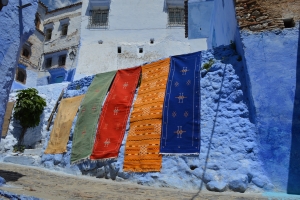 The street markets and souks of Morocco should always be on your 'to-do' list while spending time here. Who could resist the sights, aromas and ambience that will unveil before you?
Wherever you happen to be in the Kingdom, you are never far from a market. The country's history is founded on trading routes that still remain the backbone of Morocco's economic growth.
The markets are not just about the shopping though. They are a cultural event. A place to meet, exchange news and, for some, just to pass the time of day.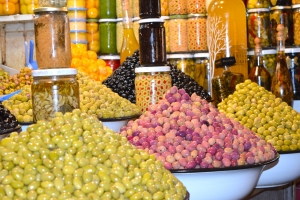 Livestock and fresh produce will always be at the core of market trading here, but depending whereabouts you are in Morocco you will find markets that have their own speciality. Tiznit, for example, with its local Berber and Saharan jewellery. Carpets and rugs from the Tazenakht region. And Rissani, famed for its donkey market!
Typical of Morocco are the souks that have evolved as a more permanent marketplace in towns and cities throughout the land. And it is here that you can not only see millions of items for sale but also get to see the artisans at work. Dyeing leather and wool, sewing slippers, making lanterns – the diversity and workmanship know no bounds. Especially when there is a sale to be made!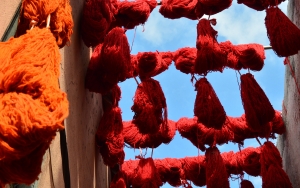 The word Souk actually means "big mess" which is quite often the case on first glance, as a sea of stalls and kiosks brimming with produce capture your gaze and imagination with every step you take – while dodging the mopeds, handcarts and donkeys.
But, that's all part of the fun. The souks and markets are a great place to practice your haggling skills. Whether you are looking for traditional goods such as unique Moroccan spices and herbs, leather goods, rugs or carpets, you will find all this and more at these colourful and mesmerising displays. As well as a friendly entrepreneur who may treat you to mint tea while enticing you to buy from his stall                                                                                            rather than the one opposite!