Learn about the realities of Ramadan from the perspective of a Muslim living in Marrakech. Rachid Aoutouf, Co-Director of Magnificent Morocco Tours, explains.
Ramadan is a time to think of others less fortunate than ourselves; the poor, the infirm and the homeless, for example. It is in our religious culture to offer these people help and support either by donating money, livestock or food to help them at this special time.
It's also about purging the soul, cleansing the mind and the purifying the body. Abstaining from temptation and excluding any such thoughts are part of this. No bad language and particularly no alcohol or smoking. For many it's a time to seek forgiveness. But for all, it is an opportunity to devote more time to reading the Quran. In brief, Ramadan is a very healthy time for us to enjoy.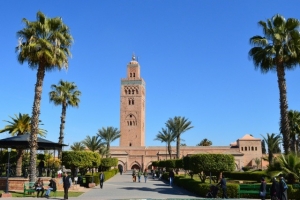 My earliest memories of Ramadan go back to when I was seven years old. Learning about Islam and the Quran was ingrained in our school curriculum and it was around this time that I started to accompany my father to the mosque in a village in the High Atlas Mountains where I grew up.
Since I moved to Marrakech, I have become aware that many visitors to Morocco are aware of Ramadan, but tend to associate this most religious period in the Islamic calendar with fasting between sunrise and sunset. But as we know, there is far more involved than just fasting.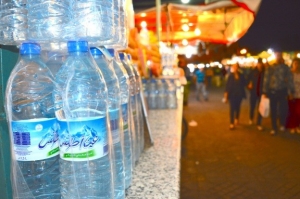 Of course, Morocco and Marrakech in particular are heavily reliant on tourism so (as Muslims) we try to find a happy balance between adhering to what is expected of us during Ramadan and looking after visitors who like to shop, eat and drink during the day. Many shops, bars, restaurants, cafés and clubs will shut down completely for the month-long period as they treat it as an annual holiday. Others stay open – so there is no need for anyone to worry about visiting Morocco during Ramadan.
It's business as usual, but with some modifications. All we ask is that non-Muslims show a little respect for our culture. If you walk down the street during the day munching on a sandwich, drinking mineral water and smoking, you are likely to get                                                                                            disapproving looks from those around you!
Ramadan is the ninth month in the Islamic calendar. In Morocco it begins and ends on or around June 18 and July 18 2015 respectively, depending on the precise position of the moon at that time.