After an early breakfast, we collect you from your hotel or riad in Fès in preparation for our ascent across the Middle Atlas Mountains, winding our way through beautiful, lush forests, jagged rock faces and Berber villages.
After stopping for lunch at Midelt – famed for its rocks, fossils and apples – we continue on mountain roads that afford spectacular views of countless villages, Kasbahs and palm groves through the Ziz Valley.
Passing through the adobe coloured city of Er-Rachidia, by late afternoon the terrain has changed dramatically.
With the slopes behind us, we're now in what is best described as a lunar landscape as we head for our penultimate destination of Merzouga.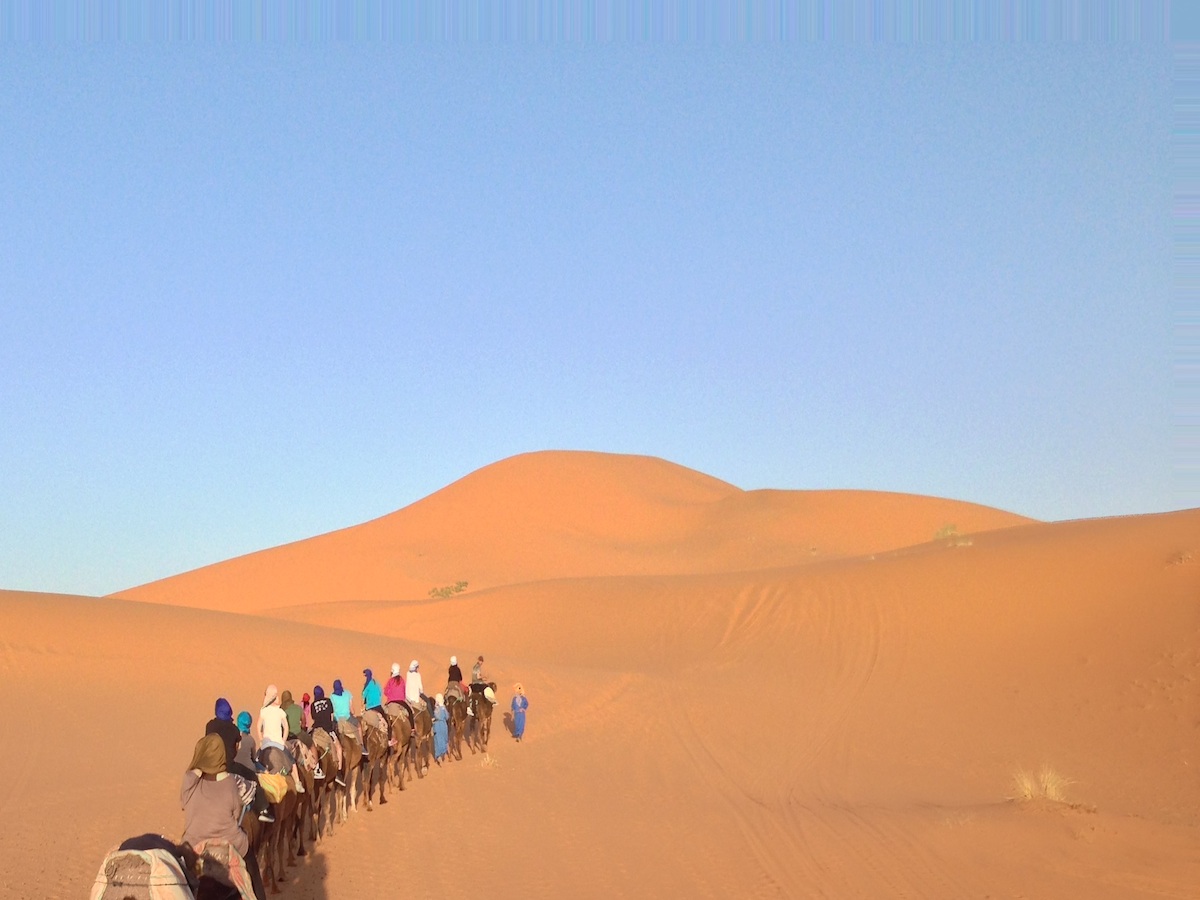 Arriving at our auberge, we prepare to climb on to our camels for a trek into the desert, accompanied by Berber guides who will be our hosts for the evening. Against the backdrop of the Erg Chebbi dunes and impending sunset, we wend our way through the peace and natural beauty of the Saharan dunes until we reach our bivouac camp where you will stay in a Nomad tent.
As night falls, our guides will not only prepare a sumptuous, traditional meal but also invite you to join in with their special brand of music and entertainment, until the final embers of the campfire fade away under the canopy of stars.