Today, you can enjoy a relaxing morning at your own pace wandering around Essaouira.
You'll have the opportunity to stroll around the harbour as the day's catch of fish and seafood is brought ashore and presented for sale in a basic but practical manner, amidst a sea of blue fishing boats that adorn the inner harbour. You can even choose your own lunch from here to have cooked by one of the local restaurants a little later.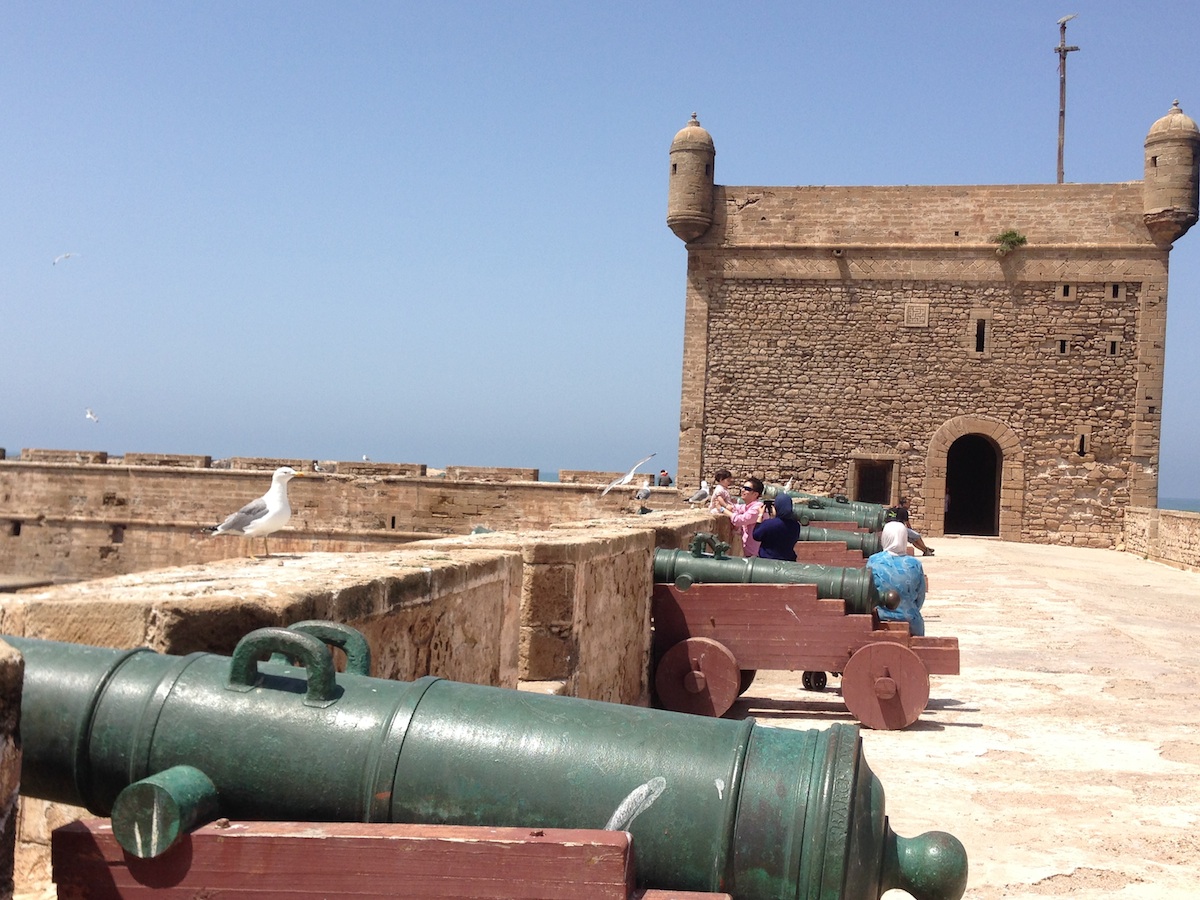 Adjoining the harbour are the 18th century Portuguese ramparts and fortifications with their commanding views of the port, the town, the wide sandy beach and the Island of Mogador in the distance.
From this superb vantage point you are just a couple of minutes walk to the entrance of the UNESCO-listed medina and Place Moulay Hassan where your can explore Essaouira's souks and squares.
In all, a far more relaxing and intimate atmosphere than Marrakech – but still offering that amazing combination of colours and aromas entwined with locals and tourists inspecting the fascinating array of stalls, kiosks, galleries and shops that are at the heart of Morocco's artisan culture.
Original artwork of sketches and paintings from the local area continue to prove popular with visitors here and you may be lucky to catch a gathering of local musicians of an evening in one of the bars or cafés. Overnight at your hotel in Essaouira.