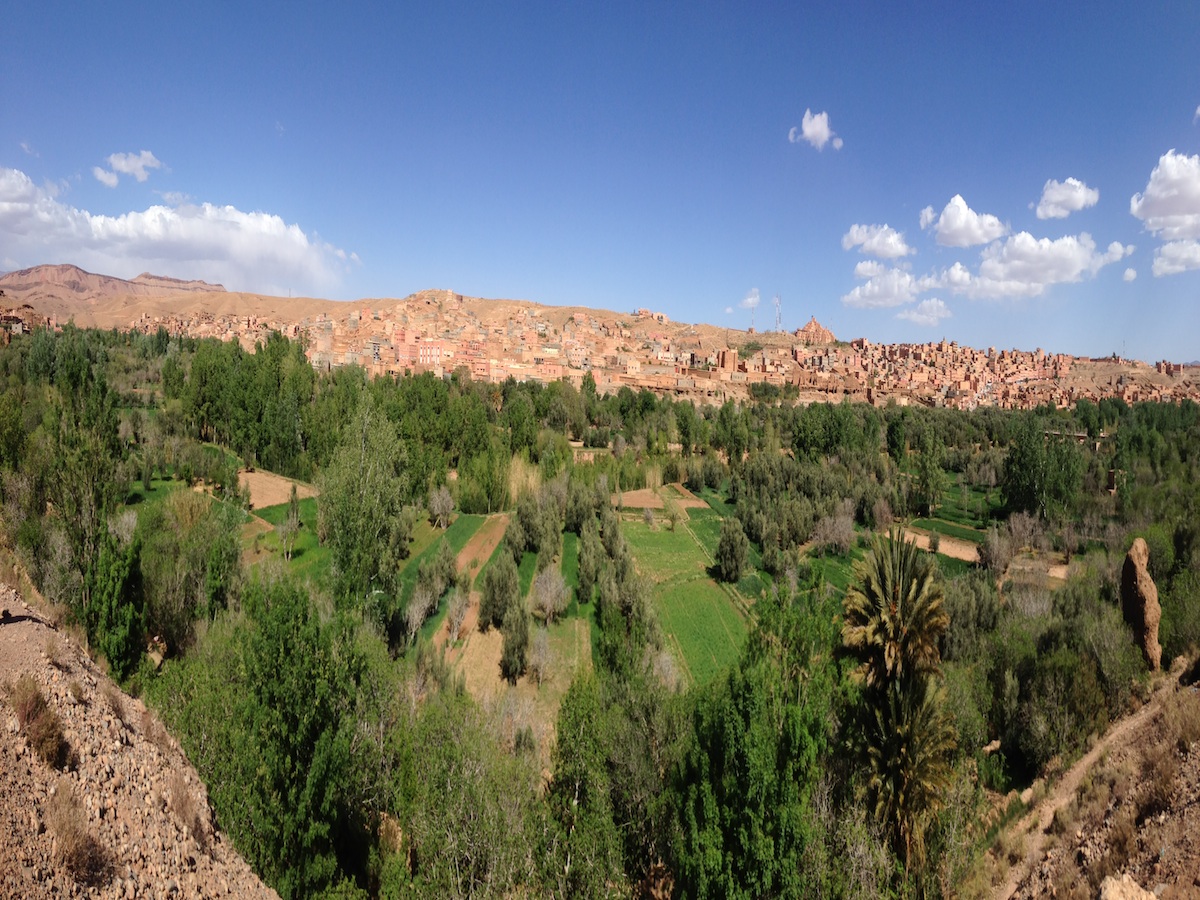 After breakfast, we start to explore more of the Dadès Gorge, taking in a brief stop at the Tamnalt Hills during our descent to capture some incredible rock formations (which bear a striking resemblance to monkeys' feet). We follow the Road of One Thousand Kasbahs amid striking red and mauve rock faces and the cliff-hanging Berber villages that are peppered along the route as we head for the neighbouring Todra Gorge.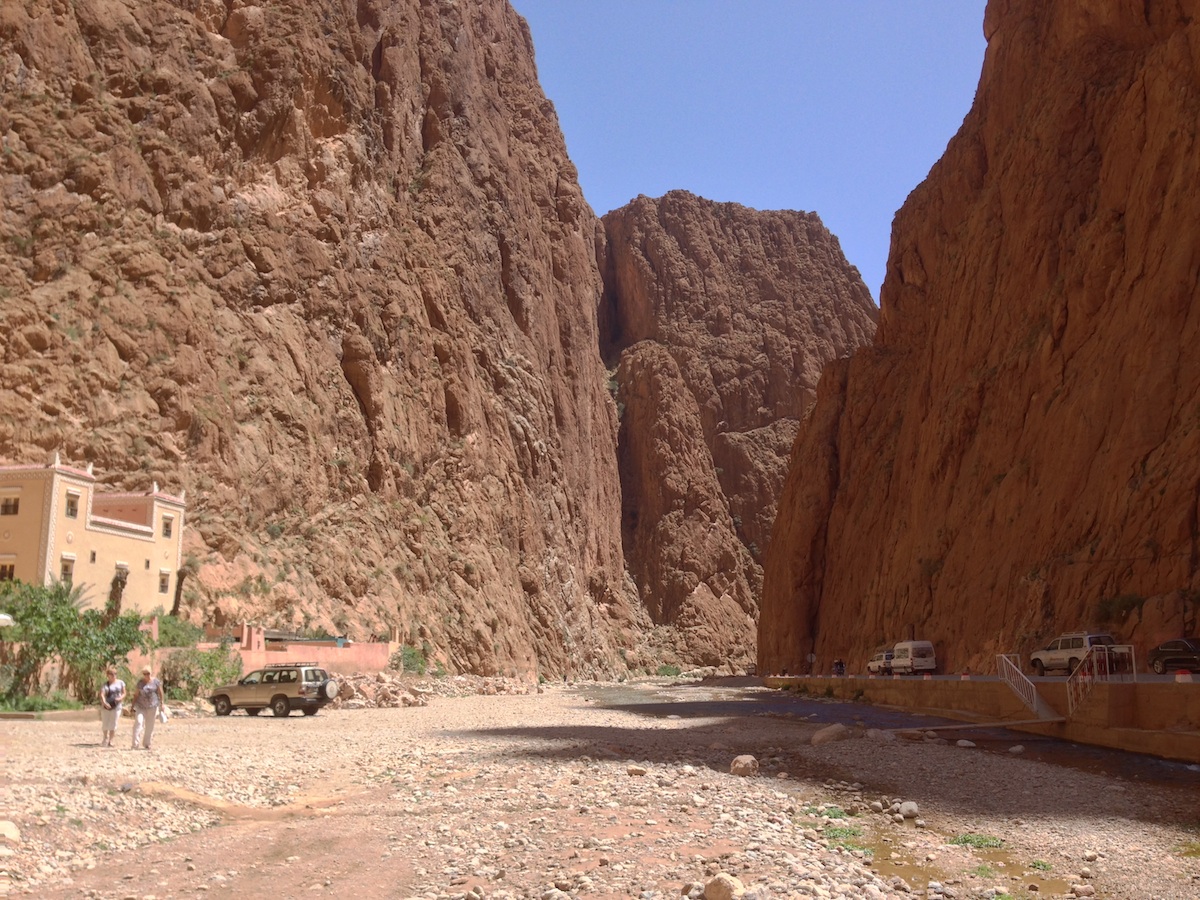 Here you can enjoy the glorious, fresh mountain air and take a trek through some of the 300m high – and sometimes just 20m wide - canyons which are popular with both amateur and professional rock climbers.
Take one of the bridges or walk straight across the riverbed to one of the cafés here in the gorge in preparation for the next stage of our journey – to the Sahara!
En route we pass through Erfoud and Rissani, the latter being an important staging post along a former caravan route and settlement of the Alouite, the early conquerors of Morocco.
With a stop for lunch en route, by now the scenery has changed dramatically to the wide-open plains that serve as a prelude to the desert and the Erg Chebbi dunes just beyond Merzouga that loom on the horizon during the afternoon.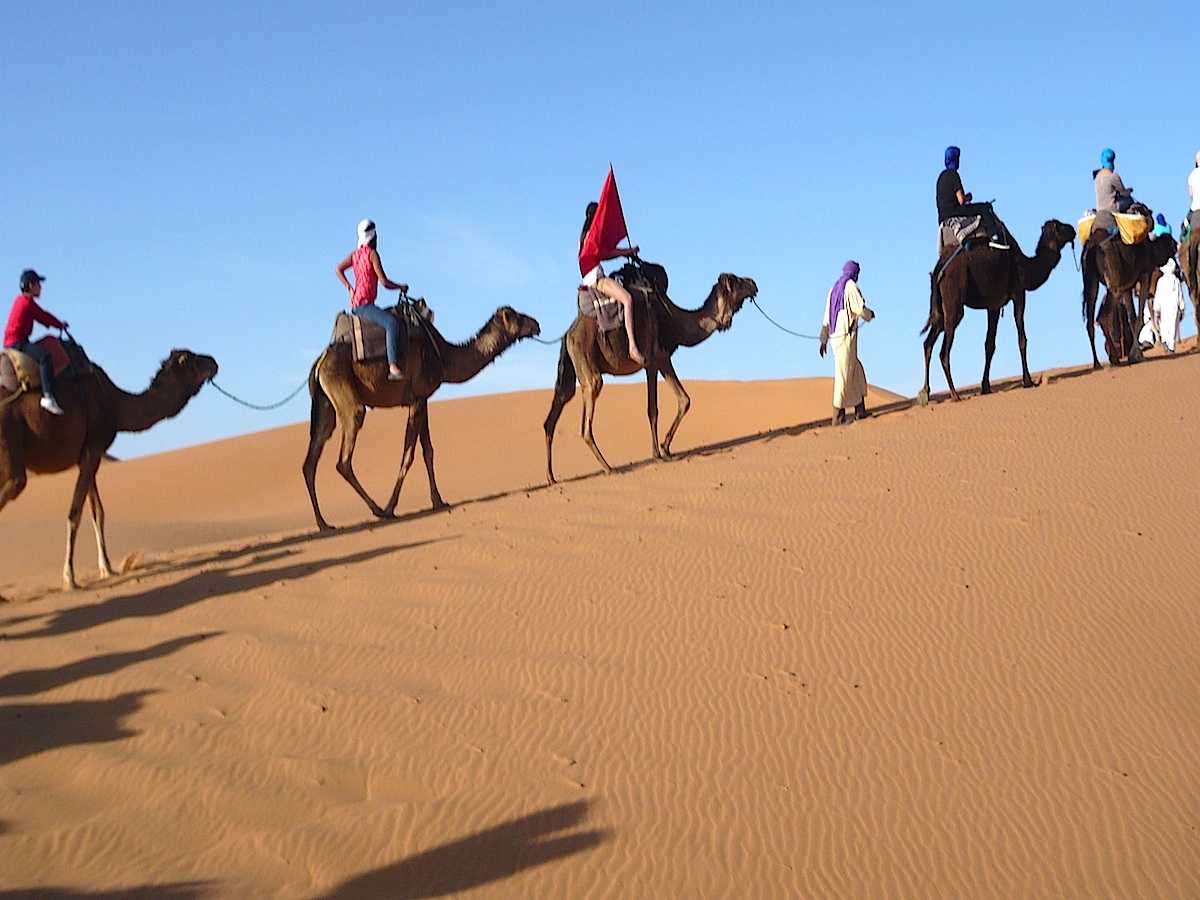 On arrival at Merzouga, we change our mode of transport at an auberge for a two-hour camel trek to the dunes of Erg Chebbi.
You'll have the opportunity to witness a fabulous Saharan sunset and take in some dramatic desert scenery as our guides escort us to their Berber camp behind an oasis in the heart of the Moroccan desert.
The evening continues with a traditional Berber meal and entertainment before becoming entranced by the total darkness and peace of the desert. With your accommodation in a Nomadic-style tent and a crystal clear sky full of stars, this will be a night to remember!