After a relaxing breakfast we set out to discover more about this beautiful region of the Sahara Desert.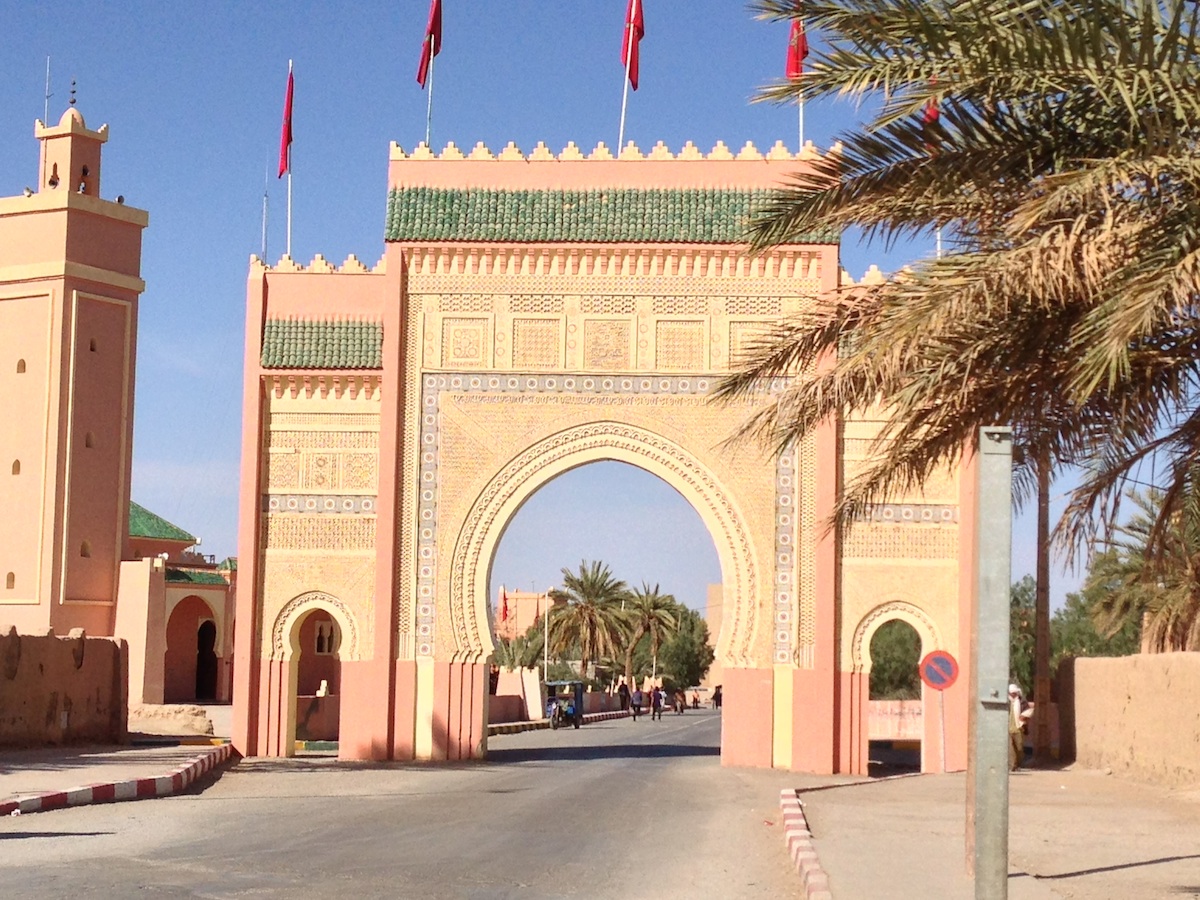 We begin with a visit to the ancient city of Rissani, an important fossil centre and home to the Alouite dynasty in the 13th century. This is of special significance to Moroccans as the lineage from the Alouites, principally Moulay Ali Cherif, carries through to our present king, Mohammed VI. Rissani is also an important cultural destination in Morocco, boasting many beautiful examples of early Moroccan architectural styles and notable palaces and temples such as the Ksar Oulad Abdelhalim.
Expect to see many of the local Moroccan men wearing their brightly coloured indigo robes – distinctive of the Saharan people. Depending on the timing of your tour, you may be lucky to catch one of the three markets held every week in the town.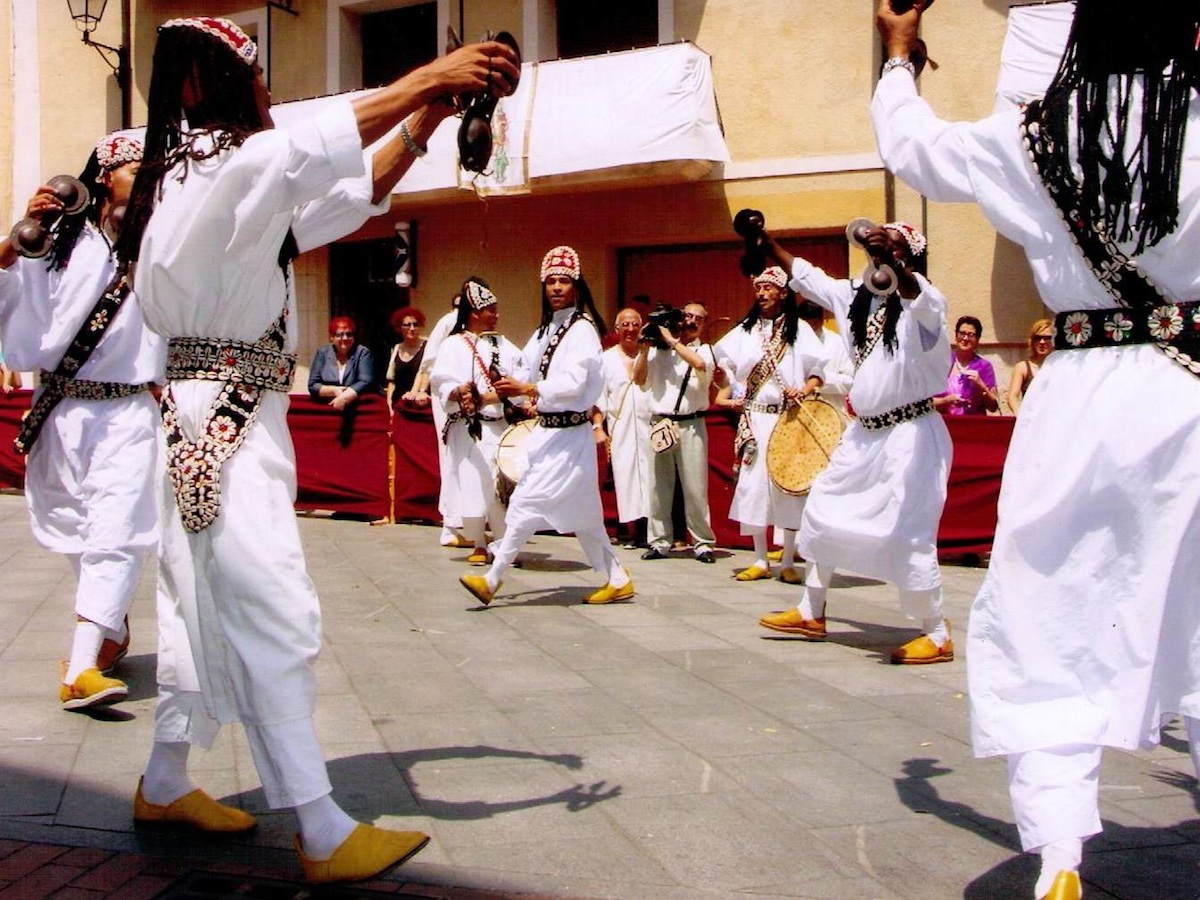 This part of your tour also includes a visit to the village of Khamlia where you will have the opportunity to listen to (and perhaps join in with) traditional Gnaoua music. Later in the afternoon, we return to Merzouga and an auberge, from where we prepare to climb on to our camels for a trek into the desert, accompanied by Berber guides who will be our hosts for the evening.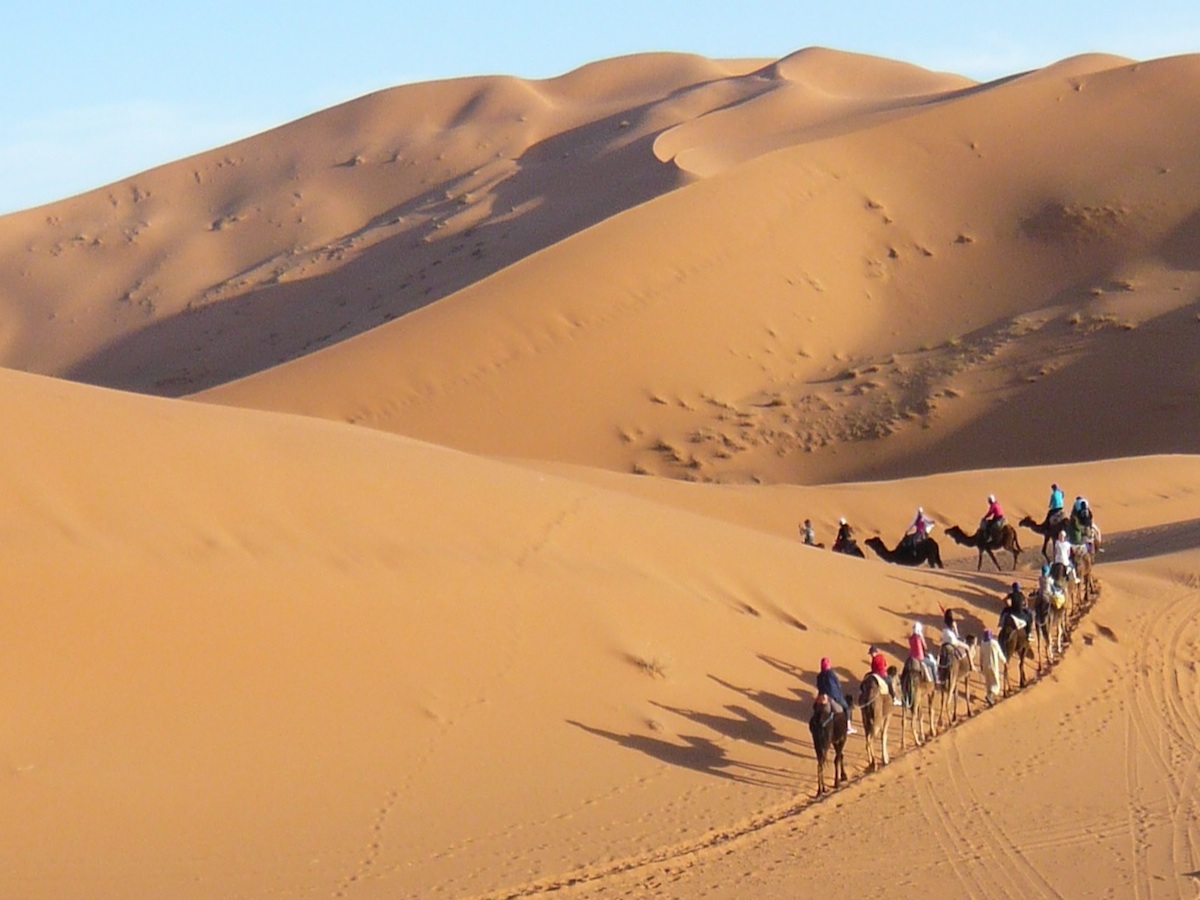 Against the backdrop of Erg Chebbi and the impending sunset, we wend our way through the peace and natural beauty of the Saharan dunes until we reach our bivouac camp where you will stay in a Nomad tent.
Our guides will not only prepare a sumptuous, traditional meal but also invite you to join in with their special brand of music and entertainment, until the final embers of the campfire fade away under the canopy of stars.