After meeting you at your hotel or riad in Marrakesh at around 8.00am – or from the city's Menara Airport as your flight arrives - we head west on our 2.5-hour journey to the Atlantic Coast and the Portuguese-influenced town of Essaouira.
As we leave the outskirts of Marrakech, the ochre-coloured buildings give way to managed cultivation of olive trees and some of the largest vineyards in Morocco. Gradually, we move into "Argan country". The Atlantic hinterland enjoys a perfect climate for the Argan tree to thrive upon and the nuts and berries from these trees have been part of the fabric of Berber life for centuries. Not just for producing cooking and cosmetics, but as a source of domestic fuel and fodder for animals.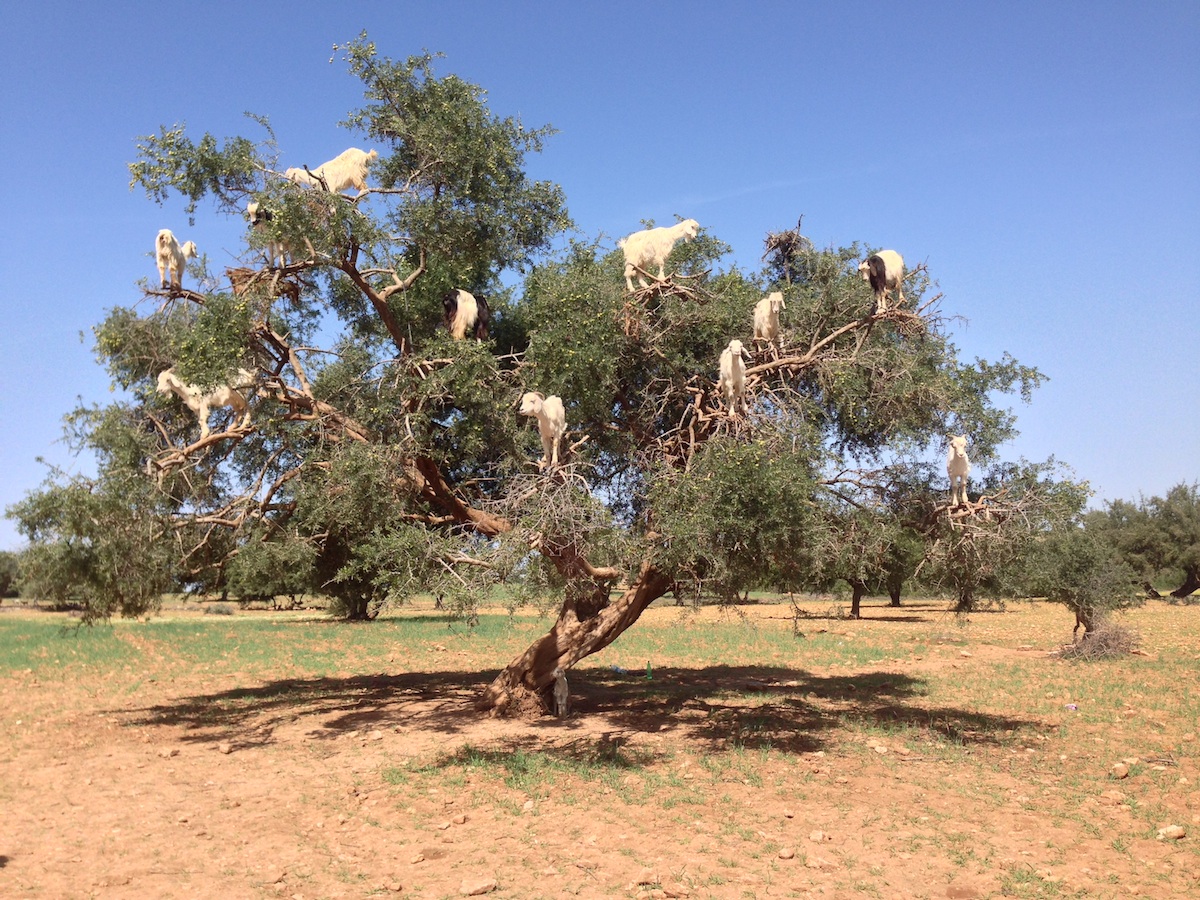 Moroccan goats have developed their own tree-climbing skills and (although a little stage managed by the attendant shepherd) a brief stop on our journey presents one of those rare photo opportunities that should not be passed by.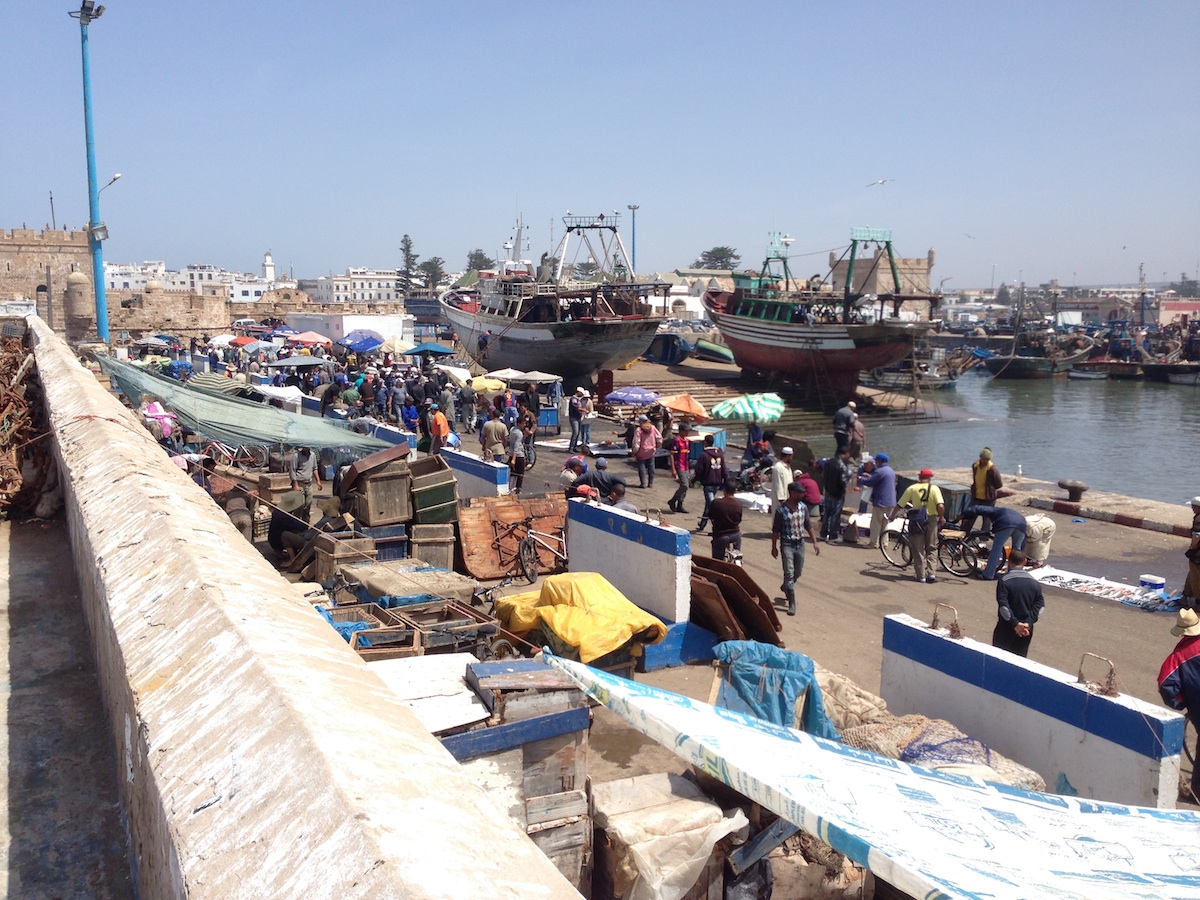 By late morning we arrive at the fishing port of Essaouira where our professional guide will join you for a stroll through the hive of activity as the day's catch of fish and seafood is brought ashore and presented for sale in a basic but practical manner.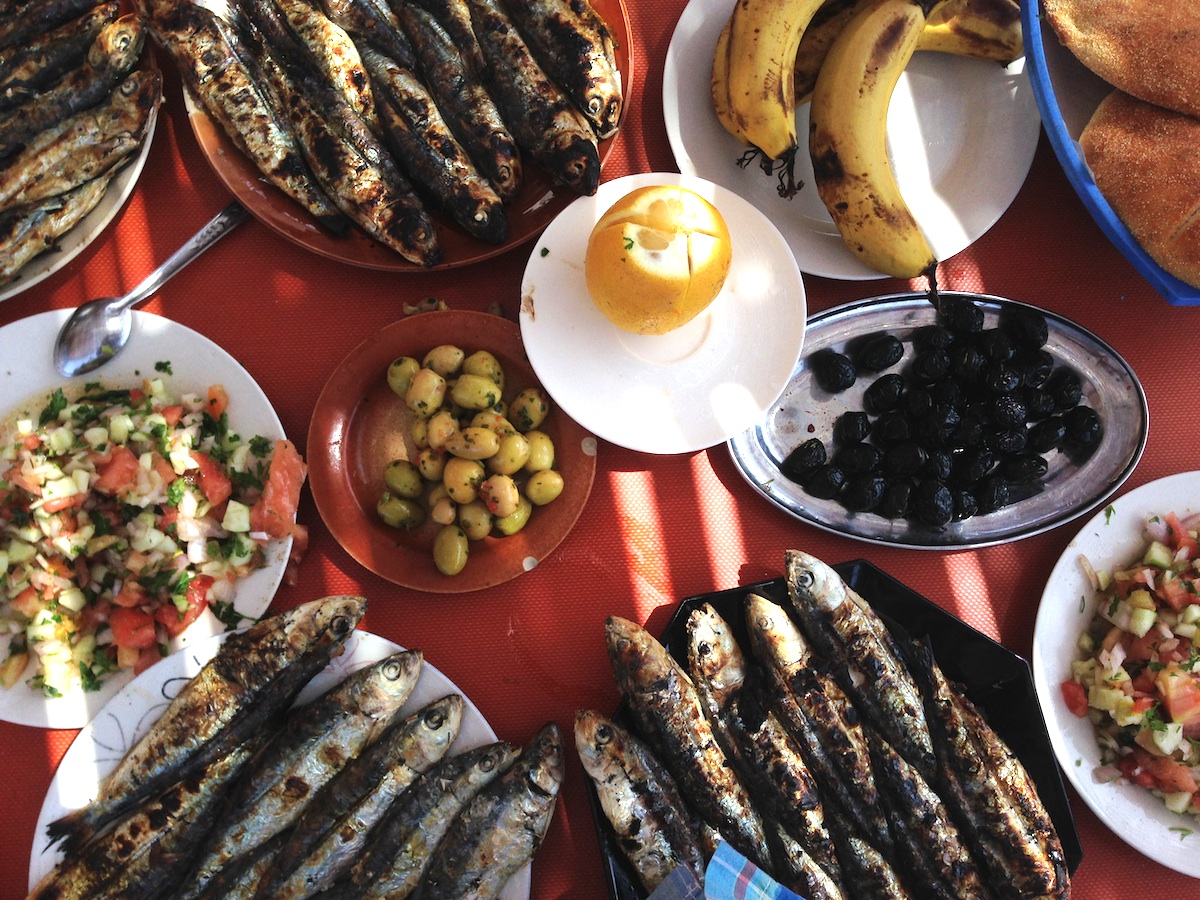 You'll learn about the fascinating history and development of the area – and can even choose your own lunch from here to have cooked by one of the local restaurants a little later.
Adjoining the harbour are the 18th century ramparts and fortifications with their commanding views of the port, the town, the wide sandy beach and the Island of Mogador in the distance. From this superb vantage point you are just a couple of minutes walk to the entrance of the UNESCO-listed medina and Place Moulay Hassan where your guided tour ventures into the old town of Essaouira.
A far cry from Marrakech, the souks and squares in Essaouira are more relaxed – but still offer that amazing combination of colours and aromas entwined with locals and tourists inspecting the fascinating array of stalls, kiosks, galleries and shops that are at the heart of Morocco's artisan culture.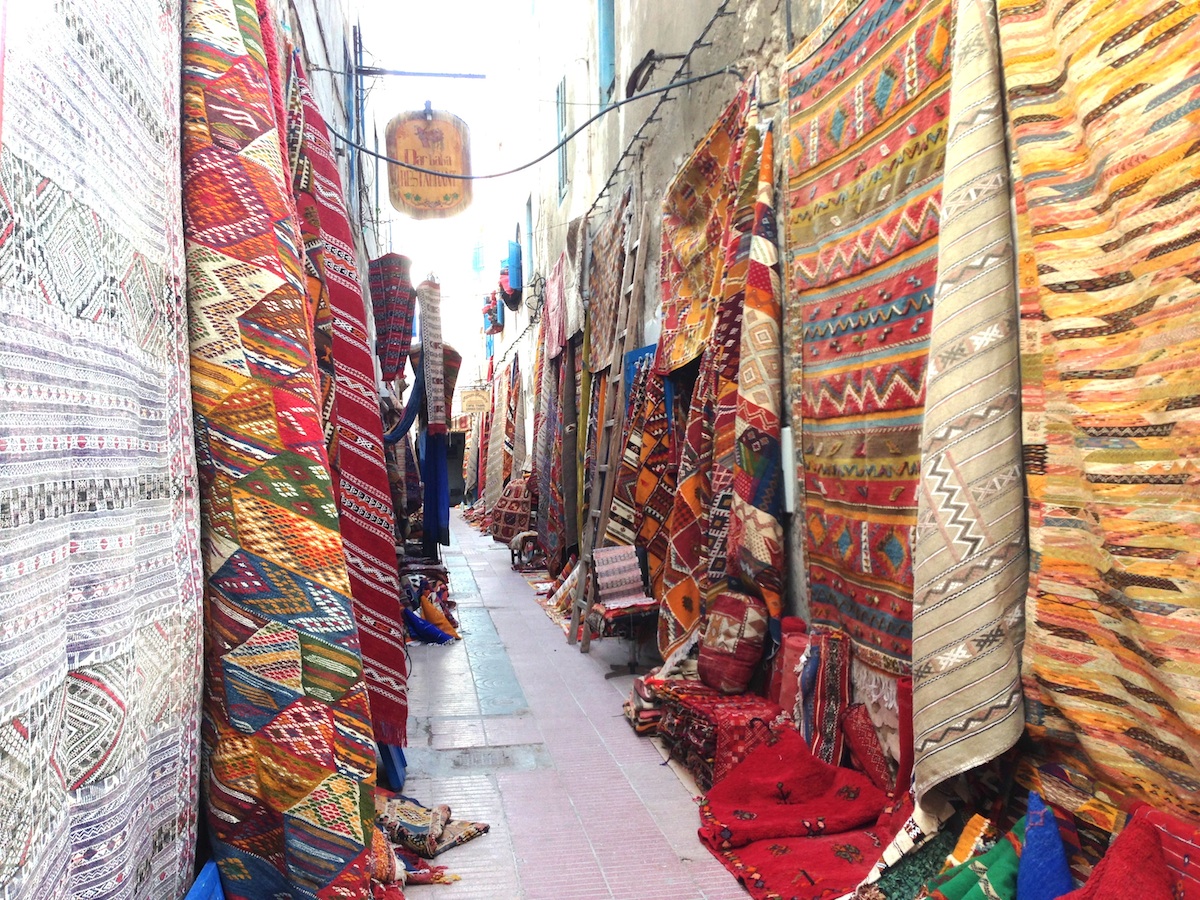 Carpets, spices, herbal remedies, jewellery, lanterns, paintings, thuya woodcarvings and carpentry. Every street corner delivers a different view on life in Essaouira.
And although, as you look upwards, some of the facades may appear to be in a state of disrepair, this only adds to the character of this popular seaside town.
You are welcome to take your evening meal at the hotel or venture into town to discover some of the local culinary delights and culture at your leisure.